When traveling, it is essential to book the appropriate sort of lodging. When we are away from home, we like to stay in a hotel that feels like home and provides all of the necessary amenities. However, finding the ideal room and booking it at the last minute might be a difficult task.
To make hotel bookings easier, eSewa has partnered with Sasto Tickets and OYO Rooms to offer online payments for your selected hotels.
To register a hotel with eSewa hotels, follow these steps: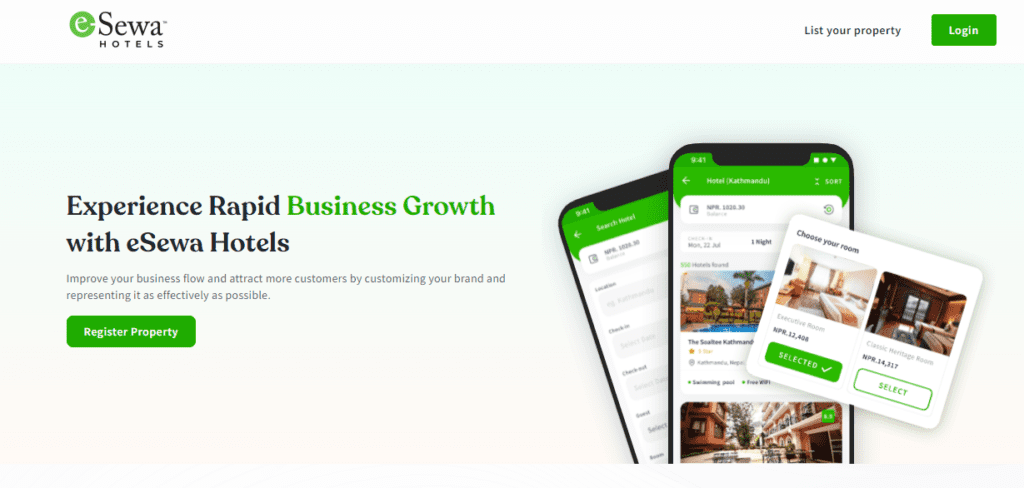 Now click on "Register Property" or select the "List your property" option in the top left corner.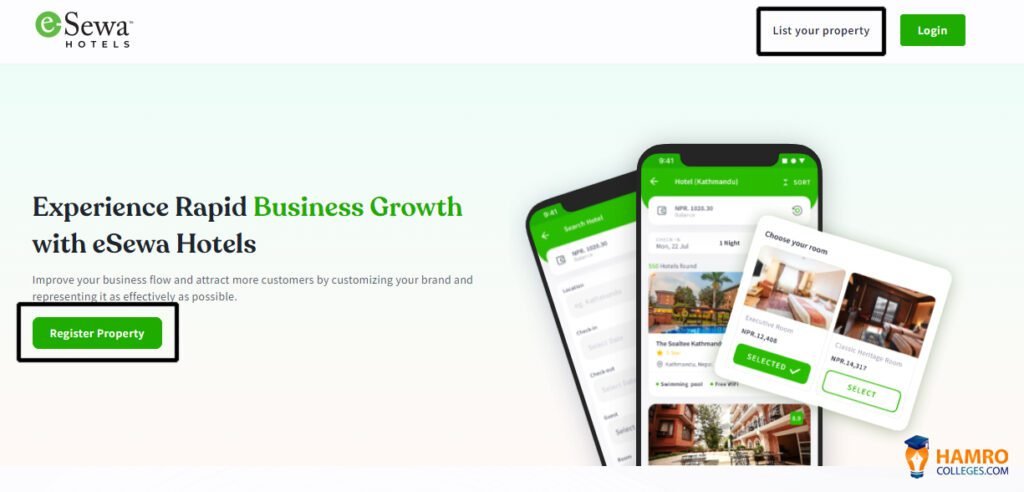 To Sign Up, provide your basic information [for example Name, Mobile Number, Email, and Password]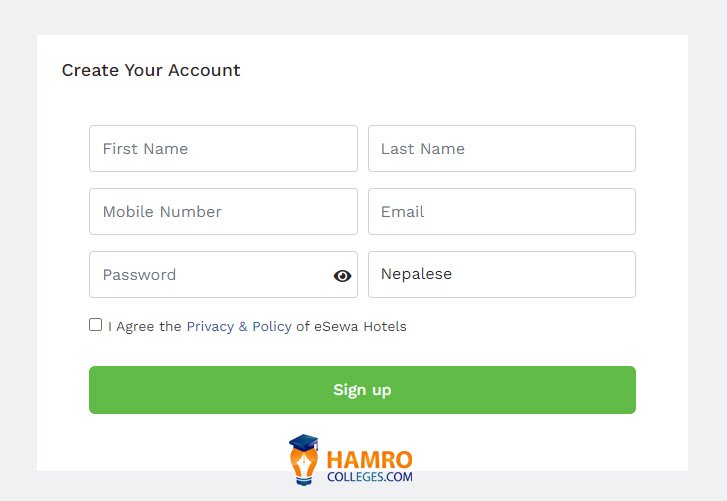 eSewa Hotels will send you an email to activate your account. Simply open your mail and click on "Activate Your Account".
After activating your account, now it's time to register your hotel in eSewa Hotels. Select the Hotel option [you can also choose Home Stay, Resort, or Guest House] and then click Continue.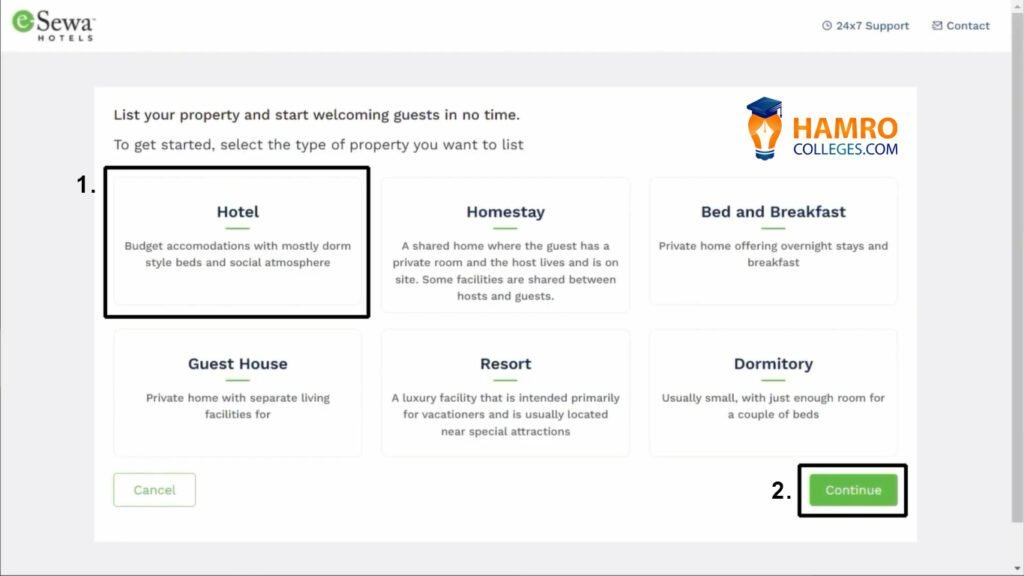 Lastly, fill up your basic hotel information, such as the hotel name, phone number, location, Rooms & Pricing, Facilities, Photos, and Policies.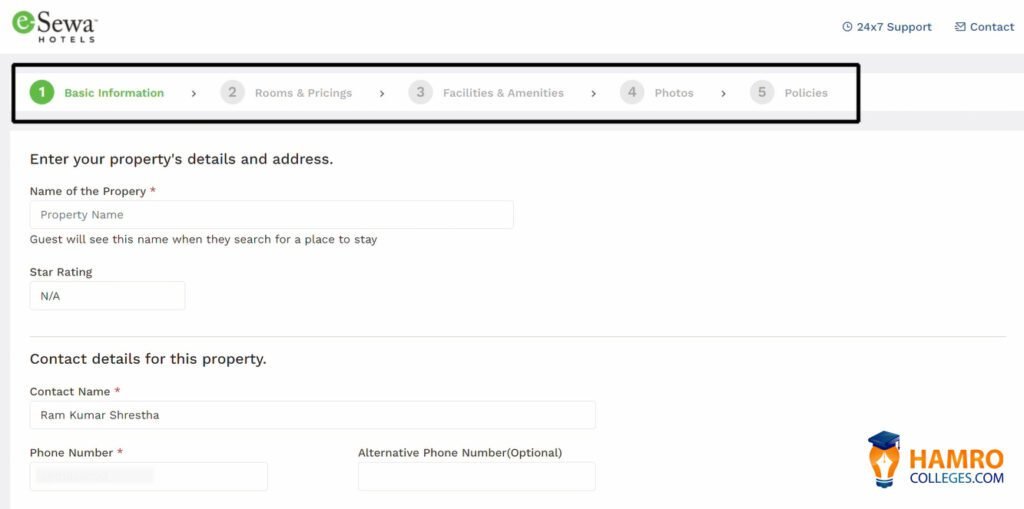 Full Video Tutorial.
Why eSewa Hotels?
Timely Payment Guarantee
eSewa guarantees prompt payment of your money thanks to eSewacsimple online payment methods.
List Several Properties
eSewa platform allows you to list numerous properties, you may list all of your properties with eSewa.
Trust and security
eSewa has a strong reputation for trust and dependability among its many devoted consumers.
24-Hour Customer Service
eSewa is devoted to delivering outstanding service to its merchants at all times.