The FIFA World Cup 2022 opening ceremony in Qatar is just one day away. Since Media Hub obtained exclusive rights to broadcast the matches from Viacom 18, Nepalis may watch the live stream on their televisions. This time, we must pay NRs. 565 in taxes in order to watch FIFA.
Step 1: Open the Worldlink app on your Device. Click "TV," select your username, set up box, and purchase the World Cup package.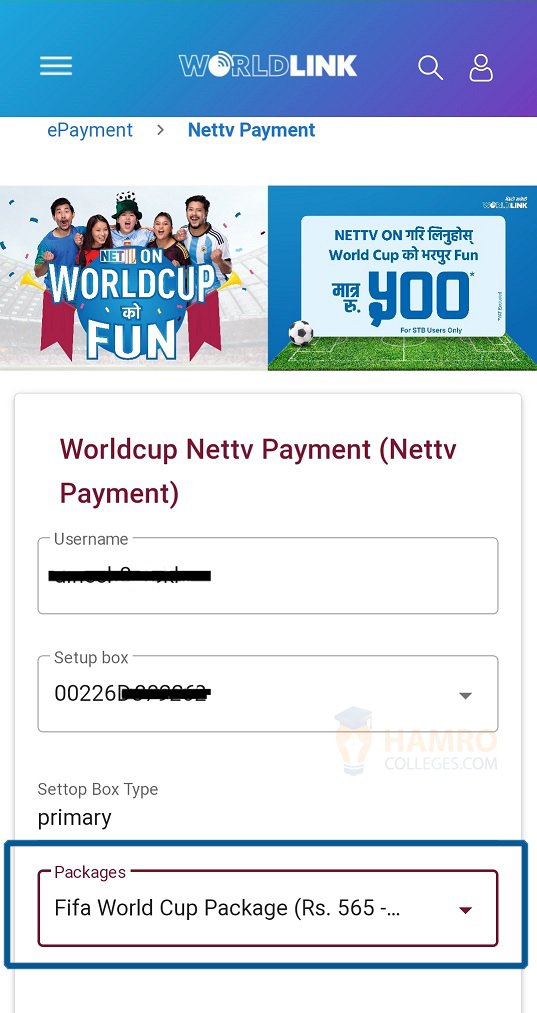 Kishor Poudel stated that the petition was filed to prevent the corporation from charging extra fees to clients, as no legislation authorizes them to do so.
Meanwhile, Media Hub has stated that they are charging the additional fee since they got the transmission rights after paying Rs 400 million.
Concerning the costs, there was a legal struggle between consumer rights campaigners and the broadcasting firm, which resulted in the Supreme Court issuing an interim injunction instructing Media Hub not to charge listeners. We had a glimmer of optimism that we wouldn't have to pay anything, but the Supreme Court reversed its decision, making it mandatory for the audience to pay.
Related Post: How to buy FIFA World Cup package in 12 cable operators through Sewa Payment?
Also Read: Watch LIVE FIFA World Cup 2022 Online in Nepal.