Waterfalls in the highlands have drawn tourists to Nepal's southern plains during this scorching heat wave.
Given that they gather more water during this season, waterfalls have a more glamorous appearance during the rainy season.
To take in its breathtaking beauty, Province 1 residents have been thronging the Hyatrung waterfall of Tehrathum.
Prior to the 2074 BS municipal elections, Hyatrung enjoyed the distinction of being the nation's longest waterfall. After 2074 BS, this titular status was gone. The Pachal waterfall was discovered to be the longest fall when the Pachal Jharana Rural Municipality of Kalikot measured its height. Pachal was taller than Hyatrung, who was 365 meters tall, by 381 meters.
Hyatung has historically been the longest waterfall in Province 1 while being the second-longest waterfall in Nepal. The 191-meter-tall Ghorle waterfall of Sankhuwasabha, the 130-meter-tall Pokali waterfall of Okhandhunga, and the 300-meter-tall Fungfunge waterfall of Taplejung are a few more notable higher waterfalls in Province 1.
The Province is home to dozens of additional waterfalls. The most well-known waterfall in Bhedetar is called Namaste. Many visitors travel to the fall from the neighboring Indian states of Bihar and West Bengal.
Hyatung has a lot to offer tourists, but it doesn't have a lot of water. It does contain a sizable amount of water, even during the rainy season. Locals claim that during the dry season, the waterfall does not appear to be a waterfall.
It has a decent water volume generally from mid-April to mid-October, according to Bhogendra Shrestha, Chief Executive Officer of Phedap Rural Municipality, of which Hyatrung is a component.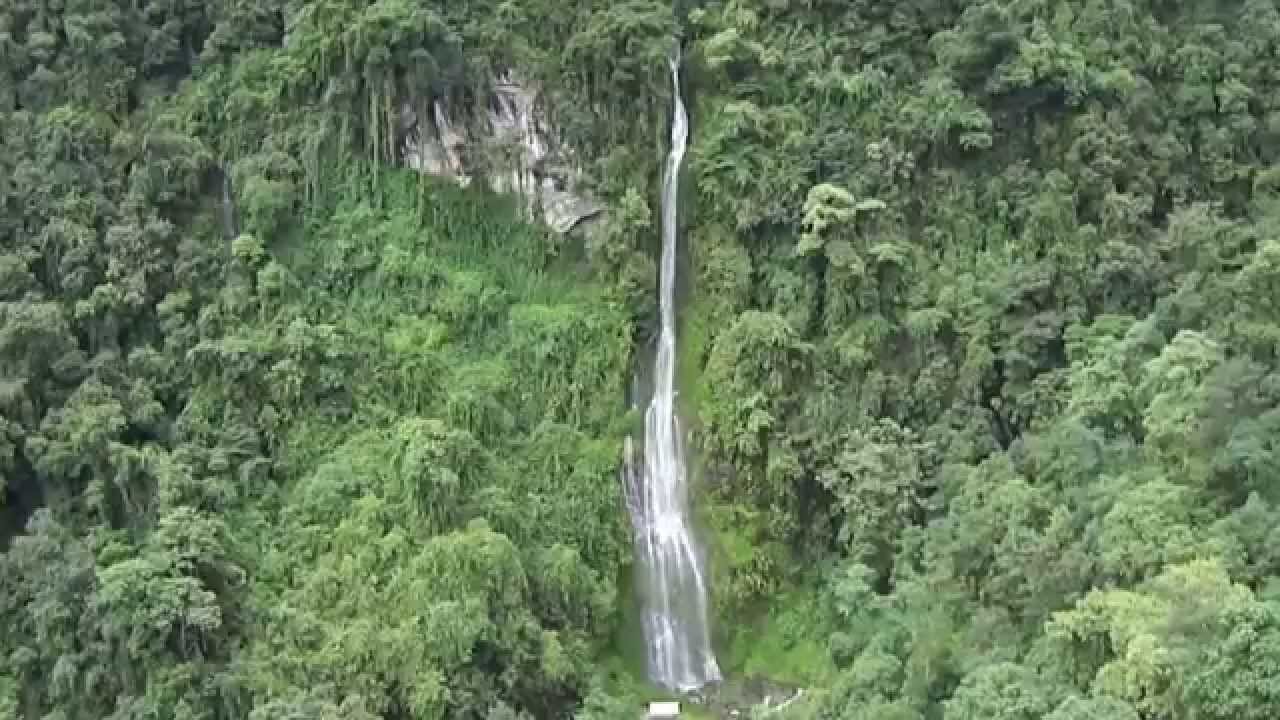 Hyatung is located on the boundary between Phedap Wards 4 (Sandu) and 5. (Ishibu). The local population has urged the authorities to make further efforts to raise the waterfall's volume at any cost. According to a local, Tej Prashad Limbu, "If Hyatrung does not have enough waterfall, who is going to call it to waterfall anyway?" "We need to invest more money in that." Later, we can work on more facilities.
Hyatung formerly had limited access to reach. Today's connection environment is very different. Mid-Hill (Puspalal) Highway is not far from Hyatrung.
It may be reached from Batase through Sandu School in only a few minutes by car. Hyatung lies within a few hours' drive from the Tamor corridor route from Dhankuta to Taplejung. Hyatung is similarly well connected to Mechi Highway. Given that Hyatrung is close to Panchthar as well, it is only a few hours' travel from the Panchthar stretch of the Mechi highway.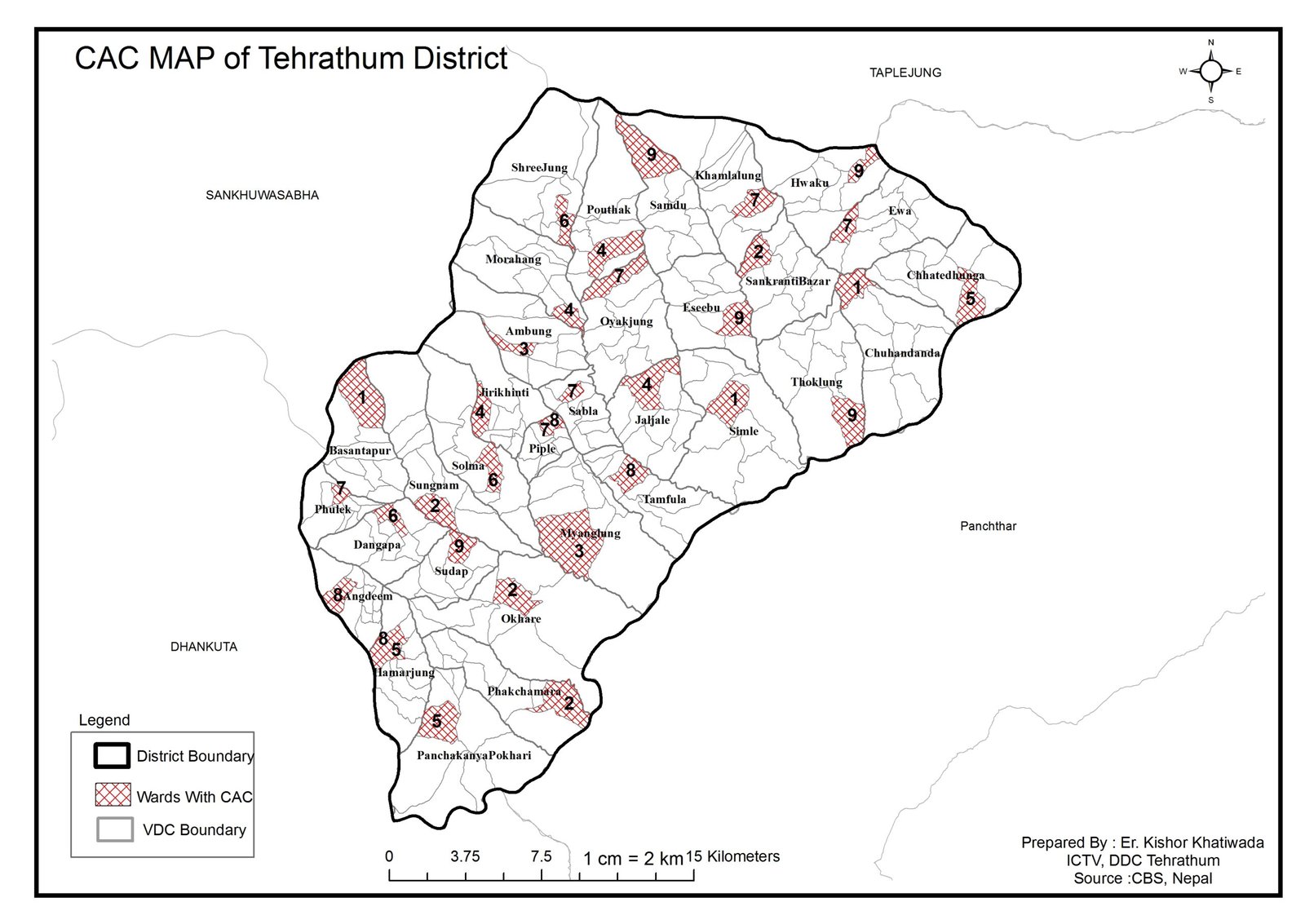 Thus, Hyatrung is one of Province 1's mid-hill zone's most easily accessible waterfalls. The Tehrathum district seat of Myanglung is about a three-hour drive from the Hyatrung waterfall. Locals, however, just need one and a half hours to get from Halimela to Sandu on the thrilling dirt road route.
In Province 1, there have been a few incidents involving waterfalls. The most terrible occurred in 2075 BS at the Namaste waterfall in Dhankuta. Bikram Tamang, a young guy from Itahari, perished when a boulder from the Namaste waterfall struck him. Such an accident has not yet occurred in Hyatrung. As of yet, no injuries or fatalities have been reported. According to the locals, there is zero probability of stones falling into the waterfall.
However it is known as the longest cascade in Nepal, and there has not been legitimate improvement around the cascade. There are a few offices like a bracket span, a native Limbu-style home and foot track with railing, and a cookout spot and perspectives. Likewise, an extended engineered overpass is ready to go for development.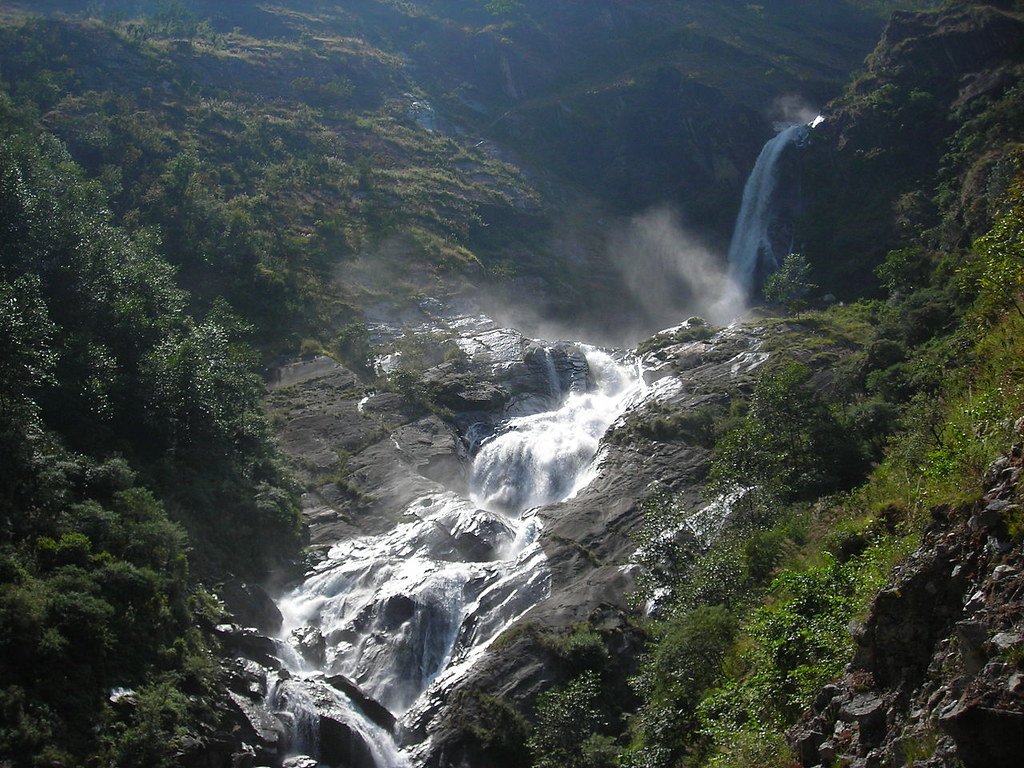 Nonetheless, with regard to convenience, there is definitely not a decent arrangement in the territory. One needs to one or the other re-visitation of Poklabang, the base camp of Phedap Rural Municipality needs to go the whole way to Myanglung for good convenience.
Both local and foreign tourists lack access to quality homestays. As of present, there are no hotels available. People have no somewhere to stay. There are no signs detailing the Hyatrung path, which is another example of insufficient amenities along the Hyatrung trail. People from outside the area must continually ask locals for directions in order to reach the waterfall.
Friendly locals can be a big help in figuring out how to go to Hyatrung. Locals, however, might not always be available because they spend the majority of their time working in agriculture.