A mutual fund is a collection of money from several individuals that is used to invest in a variety of securities, including stocks, bonds, money market instruments, and other types of investments. Professional fund managers handle these investments and generate profits for the investors on their behalf.
A mutual fund gives investors access to full-time, qualified money managers who are qualified to actively buy, sell, and monitor investments. These managers have the knowledge, resources, and expertise to do so.
You may easily diversify your investments by purchasing shares in a mutual fund, which is another way of stating that you won't put all of your chickens in one bucket. If the value of one investment falls, the value of another investment in the portfolio can rise.
There's never a perfect time to invest in stocks or the stock market, but there is a right time and a wrong time! THE GREATEST FEAR OF A PROFESSIONAL INVESTOR, WHO MANAGES MONEY FOR A LIVING, IS CAPITAL WITHDRAWALS AT THE WRONG TIME.
Many consumers would find it more expensive to buy all of the individual stocks owned by a single mutual fund directly. In contrast, most mutual funds have lower initial minimum investments.
Also Read: Check Online IPO Results in Nepal
Types of Mutual Funds around the World
There are different types of mutual funds around the world, some of them are:
Equity Funds: Invest in stocks of companies, providing an opportunity for capital appreciation.
Fixed Income Funds: Invest in debt securities, such as bonds, with the objective of generating income.
Balanced Funds: Invest in a mix of equity and fixed-income securities to provide a balance of capital appreciation and income.
Index Funds: Track the performance of a specific index, such as the S&P 500, and invest in the same securities as the index.
Sector Funds: Invest in specific sectors, such as technology or healthcare, to provide exposure to a particular industry.
International Funds: Invest in securities outside of the investor's home country, providing diversification and exposure to global markets.
Specialty Funds: Invest in a specific asset class or investment strategy, such as real estate or socially responsible investing.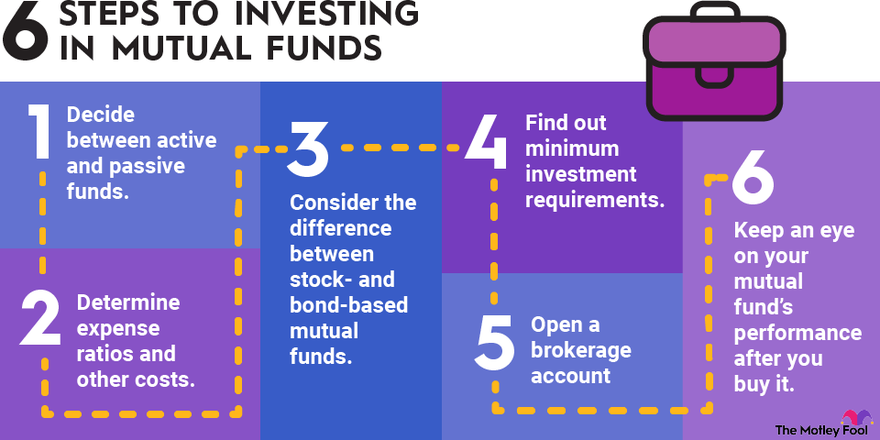 Before making an investment, it's critical to complete your homework and understanding the investment strategy, risks, and costs related to each form of mutual fund. When choosing a mutual fund, you should also take your investing objectives, risk tolerance, and time scale into mind.
Types of Mutual Funds in Nepal
Equity Funds: These funds invest in the stocks of businesses that are listed on the Nepal Stock Exchange, offering the chance for capital growth.
Fixed Income Funds: With the aim of producing income, these funds invest in debt instruments such as corporate bonds issued by firms doing business in Nepal or bonds issued by the government of Nepal.
Balanced Funds: To provide a balance of income and capital growth, these funds invest in a variety of equities and fixed-income assets.
Index Funds: These funds invest in the same assets as the index and follow the performance of a particular index, such as the Nepal Stock Exchange (NEPSE) index.
Fund of Funds: These funds diversify across many asset classes by investing in other mutual funds rather than specific equities.
What is Open Ended and Close-Ended Mutual Funds?
Open-Ended Mutual Funds: A kind of investment scheme that does not have a fixed number of ordinary shares is an open-ended mutual fund. The fund, on the other hand, always distributes new shares to investors and redeems existing shares on demand. As a result, investors can purchase or sell fund shares at any moment, and the fund manager will buy back or issue additional shares as necessary.
Closed-end Mutual Funds: A closed-end fund is a form of mutual fund that, in order to obtain money for its initial investments, issues a predetermined number of shares through a single initial public offering (IPO). After then, its shares can be purchased and sold on the stock market, but no new shares or funds will be generated for the fund.
Registered Mutual Funds in Nepal
S.N
Company Name
ISIN
Type of Mutual Fund
Scrip/Stock Symbol
1
CITIZENS MUTUAL FUND 1
NPE313A35000
Close End
CMF1
2
CITIZENS MUTUAL FUND 2
NPE313A35018
Close End
CMF2
3
GLOBAL IME BALANCE FUND -1
NPE409A35006
Close End
GIBF1
4
GLOBAL IME SAMMUNAT YOJANA -1
NPE279A35003
Close End
GIMES1
5
KUMARI DHANABRIDDHI YOJANA
NPE373A35012
Close End
KDBY
6
KUMARI EQUITY FUND
NPE373A35004
Close End
KEF
7
LAXMI EQUITY FUND
NPE302A35003
Close End
LEMF
8
LAXMI UNNATI KOSH
NPE359A35003
Close End
LUK
9
LAXMI VALUE FUND-1
NPE255A35003
Close End
LVF1
10
MEGA MUTUAL FUND – 1
NPE388A35002
Close End
MMF1
11
NABIL BALANCE FUND – 3
NPE341A35019
Close End
NBF3
12
NABIL BALANCED FUND-2
NPE341A35001
Close End
NBF2
13
NABIL EQUITY FUND
NPE289A35002
Close End
NEF
14
NIBL PRAGATI FUND
NPE294A35002
Close End
NIBLPF
15
NIBL SAHABHAGITA FUND
NPE028A30005
Open End
NIBLSF
16
NIBL SAMRIDDHI FUND 2
NPE028A35004
Close End
NIBSF2
17
NIBL SAMRIDDHI FUND-1
NPE257A35009
Close End
NIBSF1
18
NIC ASIA BALANCED FUND
NPE349A35004
Close End
NICBF
19
NIC ASIA DYNAMIC DEBT FUND
NPE029A30003
Open End
NICADF
20
NIC ASIA FLEXI CAP FUND
NPE349A35020
Close End
NICFC
21
NIC ASIA GROWTH FUND
NPE029A35002
Close End
NICGF
22
NIC ASIA SELECT-30
(INDEX FUND)
NPE349A35012
Close End
NICSF
23
NIFRA URJA DEBENTURE, 7% – 2085/086
NPE369A11003
NIFRAUR85/86
24
NMB 50
NPE350A35002
Close End
NMB50
25
NMB HYBRID FUND L- 1
NPE288A35004
Close End
NMBHF1
26
NMB SARAL BACHAT FUND-E
NPE350A30003
Open End
NMBSBFE
27
NMB SULAV INVESTMENT FUND – II
NPE350A35010
Close End
NSIF2
28
NMB SULAV INVESTMENT FUND I
NPE264A35005
Close End
NMBSF1
29
PRABHU SELECT FUND
NPE377A35005
Close End
PSF
30
RBB MUTUAL FUND- 1
NPE381A35007
Close End
RMF1
31
SANIMA EQUITY FUND
NPE310A35006
Close End
SAEF
32
SANIMA GROWTH FUND
NPE310A35022
Close End
SAGF
33
SANIMA LARGE CAP FUND
NPE310A35014
Close End
SLCF
34
SHUBHA LAXMI KOSH
NPE359A30004
Open End
SLK
35
SIDDHARTHA EQUITY FUND
NPE307A35002
Close End
SEF
36
SIDDHARTHA EQUITY ORIENTED SCHEME
NPE272A35008
Close End
SEOS
37
SIDDHARTHA INVESTMENT GROWTH SCHEME-2
NPE347A35008
Close End
SIGS2
38
SIDDHARTHA SYSTEMATIC INVESTMENT SCHEME
NPE347A30009
Open End
SSIS
39
SUNRISE BLUECHIP FUND
NPE351A35018
Close End
SBCF
40
SUNRISE FIRST MUTUAL FUND
NPE351A35000
Close End
SFMF