In November 2021, the government will launch this upgraded passport service. The late Satya Mohan Joshi was the first Nepalese to receive an e-Passport. The current MRP (Machine Readable Passport) is still valid with the remaining date. Those seeking a new passport, on the other hand, must get an e-Passport by the requirements. So, in this article, we'll learn, how to apply for an e-Passport in Nepal.
What is an e-Passport?
Before applying for an e-Passport firstly, we have to know about what is the difference between a passport and an e-passport. The international travel document with identity details such as passport number, name, surname, nationality, and date of birth, as well as an electronic microprocessor chip containing data such as fingerprints, photos, and signatures, is known as an e-passport, electronic passport, or biometric passport. Biometric passports are scanned using specialized equipment.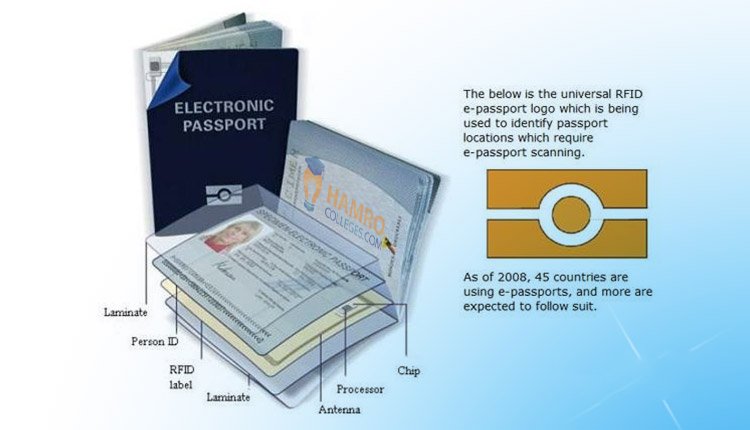 In conjunction with the created codes, E-passports are far more successful than regular passports in combating passport fraud. E-passports, the modern biometric passport that includes all of the information contained in regular passports, are intended to reduce the burden at passport checkpoints. The control system driven by labor is aiming to become an autonomous system in the future, thanks to e-passports.
What are the documents Required to Apply for an e-Passport in Nepal?
Original Citizenship Card
National Identification Card or National Identity Number (NIN)
Certificate of Marriage/Divorce (Not Mandatory in case of Unmarried person or Individual)
Step by Step how to Apply for an e-Passport In Nepal?
To begin, please visit https://emrtds.nepalpassport.gov.np. Alternatively, you can utilize the E-Passport Nepal app. This is the pre-enrollment process for an e-Passport.
Then choose the 'Apply For Passport' button.
If you are applying for a new e-Passport, choose 'First Issuance.'
You can read the terms and conditions. After that, you may select an Ordinary passport with 34 or 66 pages and click Proceed. Similarly, you may apply for other sorts of passports such as Service, Diplomatic, Official, and so on.
Now, choose the 'I Agree' checkbox.
Then it will take you to the 'Book Your Appointment Page.' Select the province, district, and appointment site. It should be close to where you intend to stay. Please keep in mind that securing an appointment date is subject to a quota. As a result, you may have to wait several days for an appointment date.
After receiving an appointment date, you must complete the form with all of the required demographic information and click next (items marked with a * are required).
Fill in further information, such as citizenship, NIN, contact information, and so on, and then click Next.
It will then lead you to the 'File Attachment' area. You must submit a document such as your citizenship back and front, marriage or divorce certificate, academic certificate, and so on. [The file size should not be larger than 300 kb]
When you click the 'Next' button, the application summary will appear. Make any necessary changes and then click the 'Save' button.
After you save, you will be assigned a unique combination as your Request Number. Copy the number to your safe place and then click Finish.
The 'Application Follow Up' page will then appear, with all of the relevant facts and information. The application form is available in pdf format for download.
The downloadable form must be printed and brought to the appointment with all other required documentation.
Biometrics and payment for the e-Passport are completed on the same day at the appointment location. You may also receive your e-Passport within 20 days.
How long does it take for the Department to issue an ePassport?
After enrollment, it usually takes 2 to 3 working days. However, if the information of citizenship, National Identity Card, previous passport, and so on are not validated, or if the photograph meets the ICAO standards, the additional inquiry is necessary. Unfortunately, despite emergency assistance, passports may not be ready on time owing to software changes or other technical reasons. As a result, the Department respectfully recommends that applicants buy tickets or make required travel arrangements only after receiving their passports.
Where can we obtain frequent ePassport services?
All District Administration Offices in Nepal and all Nepali Diplomatic Missions overseas provide regular ePassport services.
How long does it take to receive an electronic passport after completing live enrollment in districts?
Within a week, passports will be accessible in all three districts of Kathmandu Valley. Passports will be accessible on the Mahendra Highway outside of Kathmandu and in nearby districts and areas with aviation facilities within 15 days. Following receipt of the passport at the district administration offices, an SMS will be issued to the applicant's cell phone with instructions on how to receive the passport.
What should you do if you receive an application rejection message?
Please contact the Department of Passports' Rejection Counter No. 11 'A.' If you understand the offered reason for denial, you may go to the biometrics enrollment center in room 112. The rejected pre-enrollment form will be valid for the following 15 days. If it is more than 15 days, you must fill out another pre-enrollment form, have it verified at the local verification unit, and attend room 112.
Is a letter of authorization required in addition to a national identity card for urgent passport service?
Even if the national identity card is presented, the department may request an open letter of authenticity for additional verification. However, it is now required for minor identification cards.
My citizenship number exceeds 14 digits. How should I fill out the pre-enrollment form?
In the event that the citizenship number is greater than 14 digits, applicants must enter the number from the right side. For instance, if your citizenship number is 072-312-13792/432796, enter 31213792432796. It should be noted that the present system does not support special characters such as hyphens (-) or slashes (/), thus they are not necessary.