The eSIM, or embedded SIM, is embedded into the phone, and subscribers must download software to activate it and connect to the network. The national telecommunications company said existing prepaid and postpaid customers may convert to eSIM for free.
Customers with Android phones may dial *#06# to see if their device supports eSIM, according to the company. "Phones that support eSIM will display the message eSIM ID (EID) on the screen," stated Nepal Telecom spokeswoman Shobhan Adhikari.
Nepal Telecom is the country's first telecom company to provide eSIM connections. The telecom operator first supported the initiative in the fiscal year 2078/079 in order to roll out its own eSIM platform. In this context, NTC and Monty UK Global Limited agreed to collaborate on the development of an eSIM platform for the telecom sector in April 2022.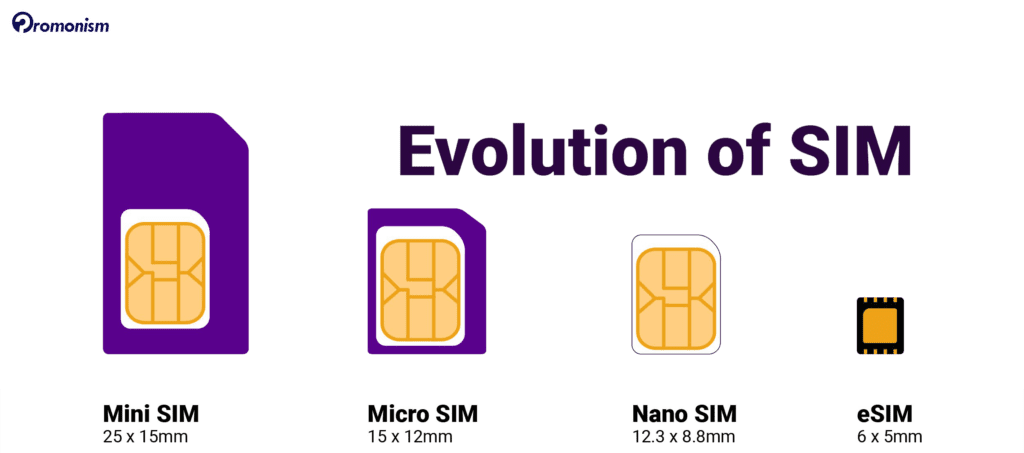 Why eSim is better than Physical Sim?
The term eSIM (embedded SIM) refers to a form of SIM card that is incorporated into a device and allows it to connect to a mobile network operator without the use of a traditional SIM card. When compared to traditional physical SIM cards, eSIM technology provides various advantages:
Convenience: An eSIM eliminates the need to carry a separate physical SIM card. Simply download a new eSIM profile to your smartphone to move between mobile network carriers or activate a new plan.
Flexibility: With eSIM technology, you may have many eSIM profiles on the same device, allowing you to have various plans for different reasons (e.g., personal and work) or move between plans as required.
Size: Because eSIM cards are significantly smaller than traditional SIM cards, they are perfect for usage in compact devices such as smartwatches and fitness trackers.
Durability: Because eSIMs are integrated into the device, they are less vulnerable to damage or loss than regular SIM cards.
Which devices are compatible with eSIM?
An expanding variety of gadgets, including smartphones, tablets, smartwatches, and laptops, embrace eSIM technology. The following devices are compatible with eSIM:
| | |
| --- | --- |
| Brand | Models |
| Apple iPhone | iPhone XR, iPhone XS, iPhone XS Max, iPhone 11, iPhone 11 Pro, iPhone 11 Pro Max, iPhone 12, iPhone 12 mini, iPhone 12 Pro, and iPhone 12 Pro Max. |
| Google Pixel | Pixel 3, Pixel 3 XL, Pixel 4, Pixel 4 XL, Pixel 4a, Pixel 4a 5G, Pixel 5, and Pixel 5G. |
| Samsung Galaxy | Galaxy S20, Galaxy S20+, Galaxy S20 Ultra, Galaxy Z Flip, Galaxy Z Fold2, Galaxy Z2, and Galaxy Z3. |
| iPad | eSIM is supported on the iPad Pro, iPad Air, and iPad mini models released in 2020 or later. |
| Apple Watch | Apple Watch Series 3, Series 4, Series 5, Series 6, and SE models. |
| Microsoft Surface | Surface Pro X, Surface Laptop 3, and Surface Go 2. |
This is only a short list, and new devices with eSIM functionality are being produced all the time. Check with the manufacturer or your service provider to determine if a certain device is eSIM compatible.
How can you get NTC eSIM for your phone?
To get NTC eSIM for your handset, you must fill out a form at your local Ntc service facility. You must next produce your citizenship and have a smartphone that is compatible with it. It might take up to 10 minutes for a user to activate an eSIM on a smartphone.
Both prepaid and postpaid NTC subscribers can use eSIM. Customers may also use eSIM to replace their existing physical SIM cards for free. Similarly, new postpaid users can obtain an eSIM at the current selling price. The corporation has yet to roll out the eSIM service to new prepaid consumers.
You won't have to change SIM cards using eSIM. Furthermore, eSIM may be used on various sorts of devices such as smartwatches, PCs, and IoT/wearable devices.
How to check if your smartphone supports eSIM service?
eSIM is a recent innovation that is supported by just a few devices. If you want to find out if your device supports eSIM or converts to it, follow the procedures below.
Remember that an active SIM card must be placed into the phone while conducting the test.
Go to the dial pad on your phone.
Now, enter *#06#.
If you notice an EID (Embedded Identity Document) number, your smartphone supports eSIM.
With this confirmation, you may go to your local Ntc office to get your phone's virtual SIM replacement.
How to activate eSIM on iPhone (iOS)?
Go to the Settings menu.
Select Cellular / Mobile Data.
Select Add Cellular Plan / Add Data Plan from the menu.
Scan the QR code provided by Nepal Telecom.
Select "Add Data Plan" and save the eSIM information.
Change the plan's name and click "Continue."
Select "Continue" after selecting Ntc as the default line
Choose Ntc as your default mobile data line and click Done.
How to activate eSIM on Andriod?
Go to the Settings menu.
Select Mobile Network.
Select SIM management.
Select Add eSIM.
Add a Plan Using a QR Code
Scanning the QR code provided by Nepal Telecom
Once registered, hit "Ok" to activate a new cellphone plan
This activates your phone's eSIM profile.