Nepalis, like the rest of the world, will be watching, talking about, and thinking about football for an entire month when the FIFA World Cup begins on November 20 in Qatar. However, unlike previous editions of the four-yearly competition, Nepali fans would not be able to watch it on television for a little charge.
According to Infantino, who spoke at the World Economic Forum's annual gathering in May, the previous World Cup was viewed by 4 billion people.
Who Qualified for the 2022 World Cup?
For the first games of the World Cup, qualifying teams are divided into groups. Here are the eight groups, each of which includes four nations.
| | |
| --- | --- |
| Group A | Qatar, Ecuador, Senegal, Netherlands |
| Group B | England, IR Iran, USA, Wales |
| Group C | Argentina, Saudi Arabia, Mexico, Poland |
| Group D | France, Denmark, Tunisia, Australia |
| Group E | Spain, Germany, Japan, Costa Rica |
| Group F | Belgium, Canada, Morocco, Croatia |
| Group G | Brazil, Serbia, Switzerland, Cameroon |
| Group H | Portugal, Ghana, Uruguay, Korea Republic |
According to Media Hub, which has secured exclusive broadcasting rights in Nepal, commercials typically pay the program's cost. This year, though, viewers have to pay an additional fee. This time users have to pay Rs565 per television set in addition to the monthly membership charge to their cable operator.
Membership Cost to watch FIFA World Cup 2022
Customers will have to pay an extra fee to have access to the pay channel. According to their calculations, splitting Rs. 400 million will cost around NRs. 500 for each set-top box used by a subscriber. If you have more than one active STB in your home, you must pay NRs. 500 for each STB individually. It should be noticed that NPR. 500 does not contain VAT; so, adding 13% VAT results in NRR. 565.
How many cable companies have signed up to broadcast?
As is customary, televisions are the most popular way to watch World Cup matches. However, only NetTV and ViaTV have confirmed that the matches would be televised. NetTV and ViaTV have signed up for the broadcast so far. Other cable companies have yet to join up. If other providers do not join the agreement, their customers will be unable to see the matches.
Most Nepalese users obtain their NetTV and ViaTV subscriptions as part of their internet bundle. As a result, it makes it simple for people to subscribe to the packages. If you look at the list of channels, you'll see two Himalaya TV subscription-based channels dedicated to World Cup matches – Himalaya PREMIUM 1 and Himalaya PREMIUM 2.
Subscriptions can be purchased via digital wallets such as eSewa, Khalti, and ConnectIPS.
Also Read: How to Create ConnectIPS Account | Video
How to buy FIFA World Cup package for all the 9 cable operators through Sewa Payment?
DishHome, WorldLink NetTV, WorldLink NetTV-Epay, ViaTV, Subisu/ClearTV, Mero TV, MaxTV, Prabhu TV, SimTV, BBN TV, and Skycom have reached a deal with Media Hub to display the newly established Himalaya Premium channel and charge consumers to unlock it.
We'll teach you how to pay the fees digitally. Just follow the instructions below to pay for all nine cable operators.
Open the eSewa app on your device and choose 'World Cup bundles' from the top left menu.
Now, Tap on the TV you're watching and make a payment easily.
The procedure is the same for ClearTV, MaxTV, and BBN TV. You may pay the money by immediately entering your User ID, STB number, and Mobile number.
How to buy World Cup package of NetTV through WorldLink App?
Step 1: Open the Worldlink app on your Device. Click "TV," select your username, setup box and purchase the World Cup package.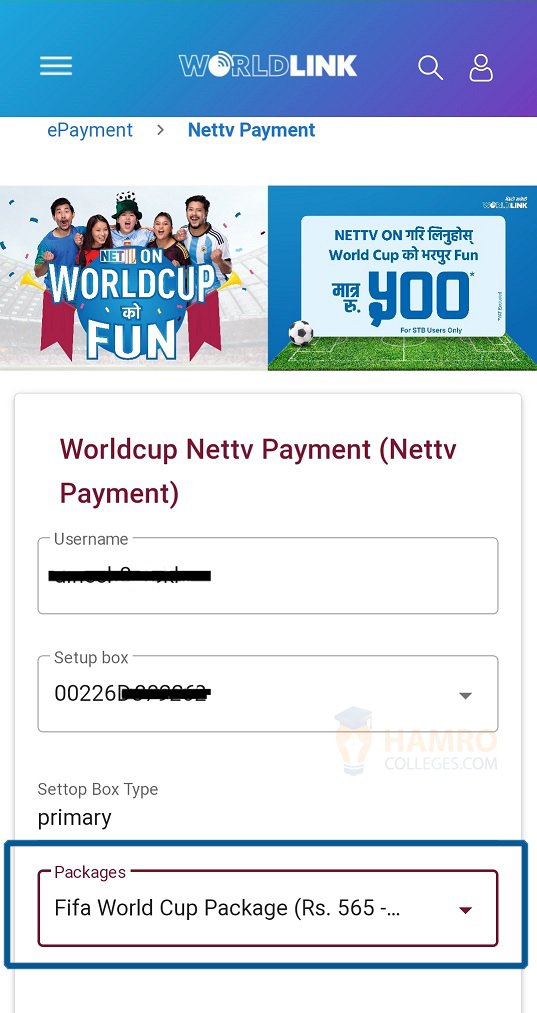 Kishor Poudel stated that the petition was filed to prevent the corporation from charging extra fees to clients, as no legislation authorizes them to do so.
Meanwhile, Media Hub has stated that they are charging the additional fee since they got the transmission rights after paying Rs 400 million.
How to buy World Cup package of ViaTV through Khalti App
Step 1: Open Khalti or your Wallet app and search for Vianet by tapping on Internet, which is located beneath recharge and bill payment. Now, enter your customer ID and click on the "Get Details" button.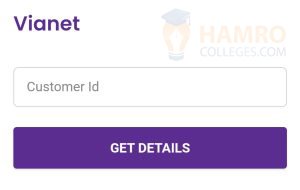 Step 2: Select the "FIFA World Cup Package" from the drop-down menu.
Step 3: Finally, click 'Pay' to subscribe FIFA World Cup Package.
If you have NetTV or ViaTV World Cup subscriptions, you may be able to watch the World Cup matches live on your smartphone or tablet. Himalaya TV's PREMIUM editions are not yet accessible as of the time of writing. However, the IPTV service providers are expected to introduce the option later, before the match begins.
How to buy World Cup package of NetTV through Khalti App
Step 1: Open Khalti or your Wallet app and Tap on TV and then on NetTV under Recharge and Payment.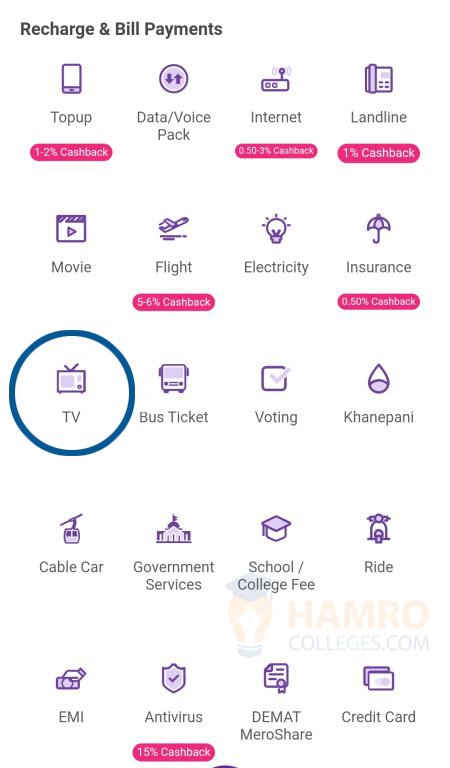 Step 2: Enter your customer ID and press the 'get details' button. Then, choose your set-top box number, select the drop-down menu, and then choose the 'FIFA World Cup package.'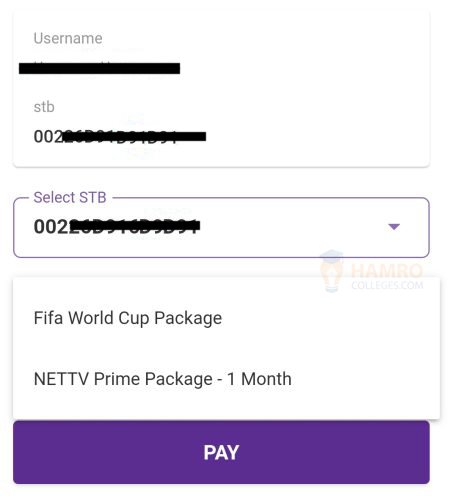 The price and VAT amount will then be displayed to you. The total will be NRP. 565. Pay with a tap. The pay TV service that was launched to broadcast the matches will now be unlocked in the specified STB.
Furthermore, DishHome has stated in a video featuring Mr. Raju Kaji Shakya that DishHome viewers would be able to watch FIFA 2022 matches as well. However, the corporation has not yet made specifics on how to subscribe publicly FIFA World Cup 2022.
Watch FIFA World Cup 2022 for Free.
Many third-party apps that stream Football matches may be found in app stores. If you don't want to pay for a membership, you may use such applications to watch matches. But be cautious. Many of these programs are deceptive or include adware. Similarly, similar programs have difficulties from time to time.
Also Read: List of 10 Best Free FIFA World Cup 2022 Streaming Websites.
Similarly, just as several streams on Facebook and Twitter broadcast League matches, the same will be true for the World Cup. However, they, like third-party programs, may be vulnerable to adware and malware. Take caution not to be diverted to rogue websites that might compromise your personal information. You may still rely on them as make-do resorts.
Can I watch the World Cup there in real-time on Facebook or YouTube?
FIFA has sold the rights to each country using a geo-locking scheme. As a result, no one else can stream live football on social networking sites like Facebook & Youtube. Furthermore, if the World Cup is broadcast live on social media sites, the artificial intelligence (AI) of the social networks will quickly recognize it and terminate it. The account or page that broadcasts the World Cup live will also be blocked.
Will I be able to see it on Indian or Western television?
The answer is simply No, FIFA has sealed the region while selling television rights, and because Media Hab has the right to transmit live football in Nepal, it is no longer possible to watch football on Indian stations in Nepal as it was previously. Aside from that, Viacom-18's Sports-18, which has the right to broadcast live football in India, is not even available in Nepal. Apart from Sports-18, no other station in India has the exclusive rights to broadcast the World Cup live.