At the Kasara crocodile breeding facility of the Chitwan National Park (CNP), a tiger has consumed three Gharial crocodiles.
Here, this is the first instance of a huge cat eating a crocodile of its kind. According to CNP Information Officer Ganesh Prasad Tiwari, a tiger that was hurt following a battle with another one consumed the crocodiles.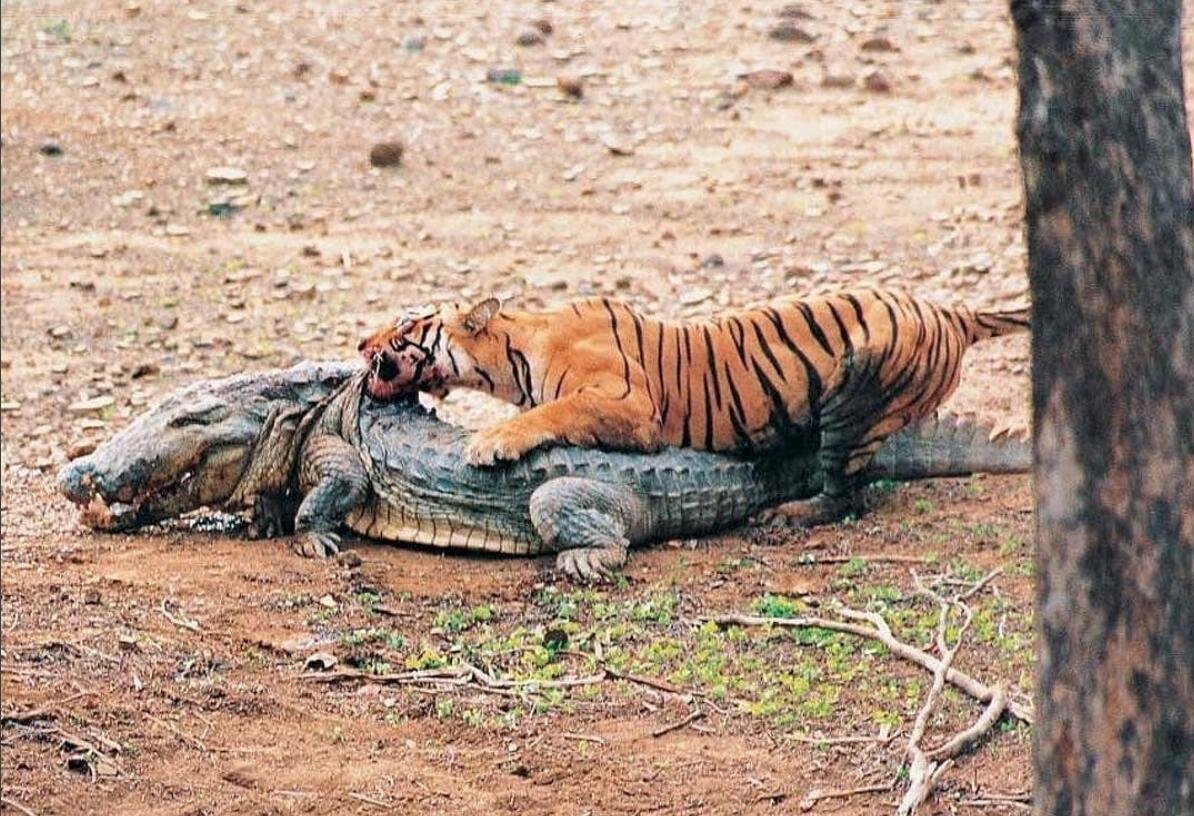 He claimed that after the injured tiger was unable to hunt, it crossed the shorter section of the wall from where humans used to enter the breeding facility to enter. According to Tiwari, the tiger preyed on 12-year-old female crocodiles in the morning. The male tiger is probably 12 years old as well.
The tiger has been darted and taken under control. It has been sent to Banke, he said.