According to Minister of Energy, Water Resources, and Irrigation Pampha Bhusal, Nepalis should apply the knowledge and expertise they have gained abroad for the benefit of their native country.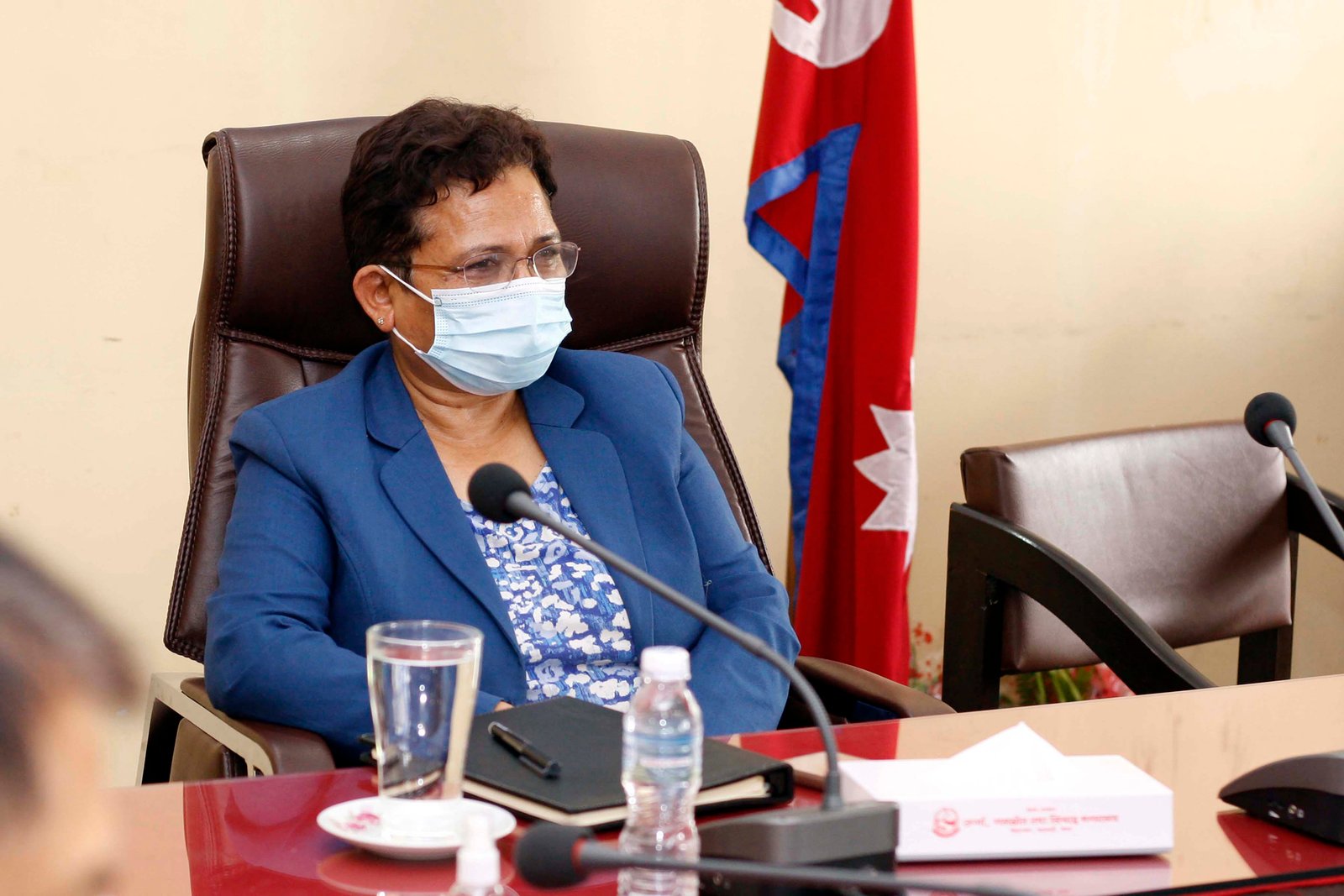 The Nepalis who have dispersed over the globe in search of work and education ought to help their country's socioeconomic progress.
Minister Bhusal stated, "We should establish a condition to value labor in Nepal also. We can have a good life in our own country without toiling as hard as we do overseas." She was speaking during an event the Nepali community in Finland put on in honor of Teej festival on Saturday.
She stated, "Nepal's current focus is on economic and social development; as a result, you should return and get involved in the effort to make the nation affluent.
She emphasized the need to take the best aspects of industrialized nations and utilize them to construct our own nation, saying that just as the Finns had evolved in economic success, Nepalis should do the same.
She added that Nepal has lately started earning well by exporting energy, expressing the conviction that Nepal can become affluent only by expanding and boosting agriculture, water resources, and tourism.
She urged all Nepalis to go back home so they could utilize the country's rich soil, natural resources, and resources.
She also pledged to take the initiative to open a consular office in Helsinki in order to address the issue of visas for Nepalis.
Bhaktiram Bhandari, president of the Gulmi-Rupakot Society, stated that it is necessary to obtain a visa from a different nation in order to return to Nepal, and he urged the Minister to take action to resolve the issue. Over 500 Nepalis with residences in Finland took part in the program.
A high-level delegation, headed by Minister Bhusal, has arrived in Finland to promote collaboration between the governments of Finland and Nepal on lowering the rising risk of natural disasters brought on by climate change. The delegation includes Sagar Kumar Rai, Secretary at the Ministry of Water Resources and Irrigation, and other officials.