New bicycles were handed to female students from several schools in Rapti rural municipality, Dang wards 4 and 6.
A nonprofit called Creative Possibilities Nepal gave bicycles to ten impoverished, underprivileged, and Dalit female pupils at Janajyoti primary school in Nayagaun's rural municipality-3.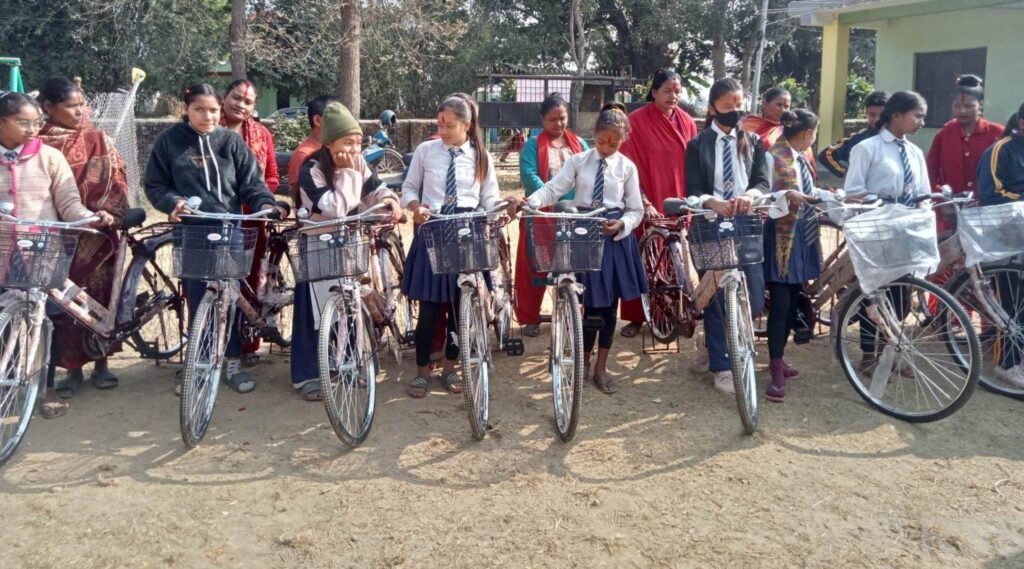 Bicycles worth Rs 90,000 were handed to 8th-grade kids in partnership with the rural municipality's education, youth, and sports division.