Since many individuals are interested in the stock market and apply for Initial Public Offerings (IPOs), you may have applied for an IPO of any company or organization in Nepal. After applying for an IPO, we all want to find out if our applications were allotted or not. Now it is easy to know to check the IPOs result as there are three new, straightforward, and simple ways to check the IPO results in Nepal.
What do you need to Check IPO Results?
The Company name to which you have applied for IPO shares.
16-Digit BOID number (Demat Account Number).
Online tools make it simple to verify IPO results in Nepal. There are Three Ways to check IPO Results in Nepal online: CDSC IPO Result Website, MeroShare Website, and IPO Issue Manager's Website.
Also Read: ASBA / CASBA Charges of Banks in Nepal.
Do you know? What is ASBA?
Check Your Applied Share Status from Mero Share (CDSC) IPO Result Website.
This is one of the most convenient and simple ways to check IPO results in Nepal.
Then, in the box, enter your "16-digit BOID number" (Demat Account Number) for the company for which you have applied for IPO shares.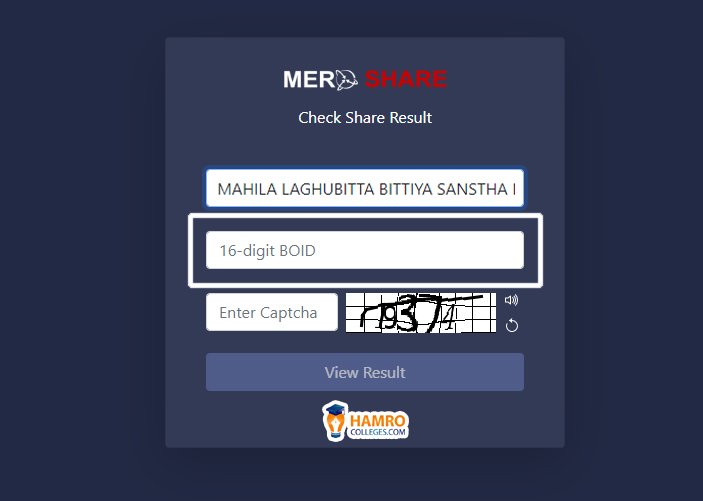 Enter the exact Captcha given.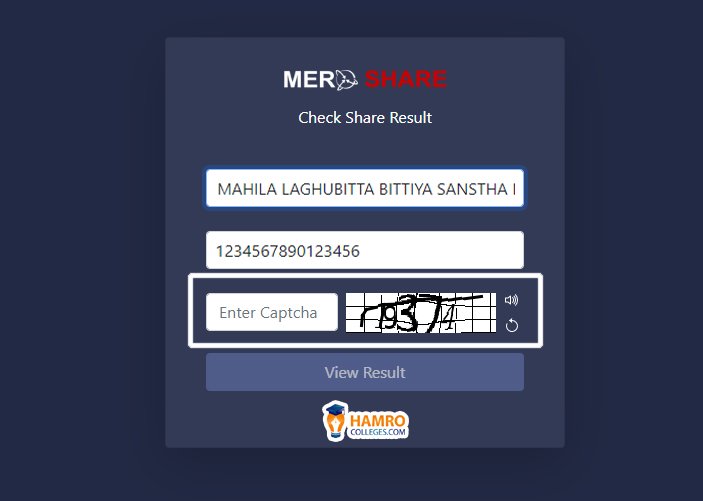 You may now view the IPO result by clicking the "View Result" button.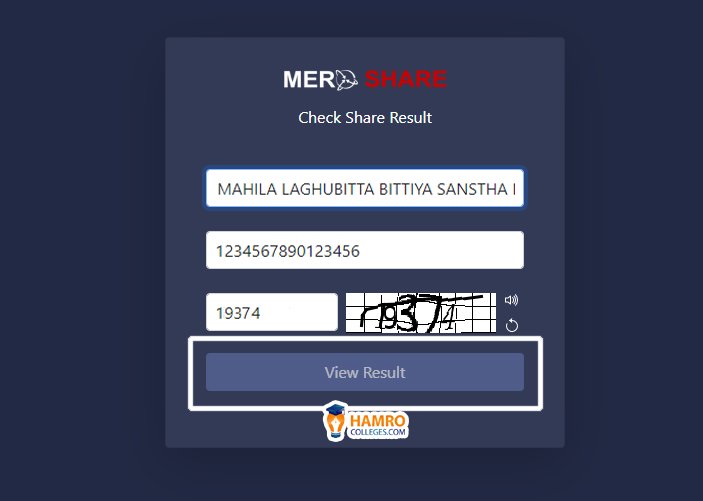 Note: To learn about the status of IPO share allotment, read the message below the View Result button. The diagram below depicts all of the processes for checking IPO results in Nepal utilizing the IPORESULT website from CDSC.
Check Your Applied Share Status Through Mero Share Mobile App:
The third method we will explain is not very trustworthy since it takes a long time to reveal the result and may annoy you sometimes.
However, for your convenience, we have included the Instructions to check your IPO Result below.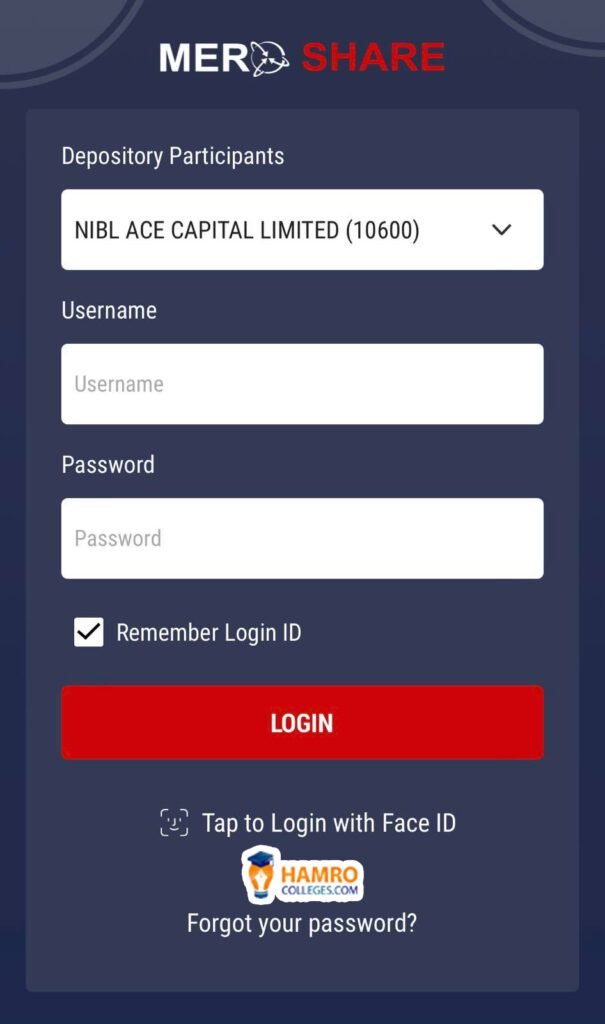 Launch the Mero Share application.
Enter Select your Depository Participants/ Your Bank. And then Login.
4. Go to 'My ASBA' and then 'Application Report.'
5. Now Select the Company that you want to see the Report.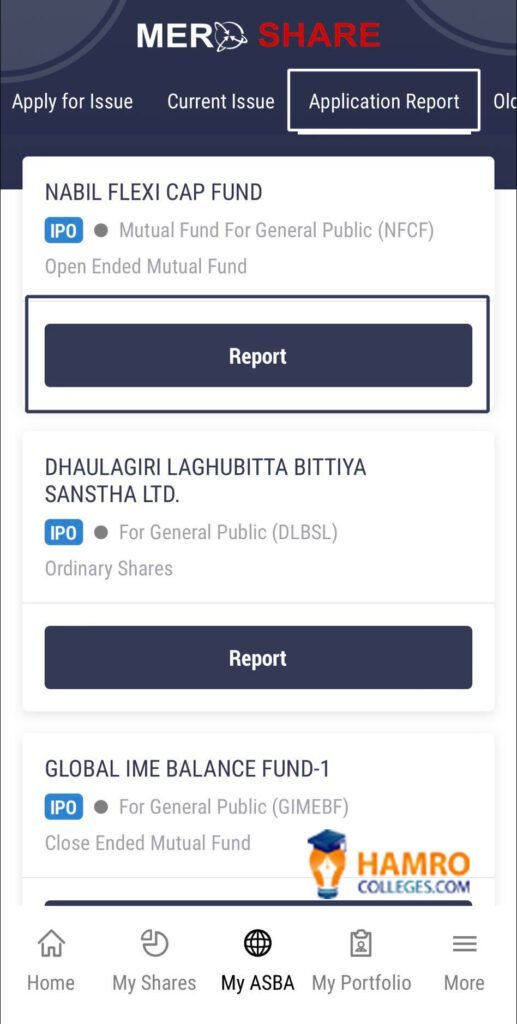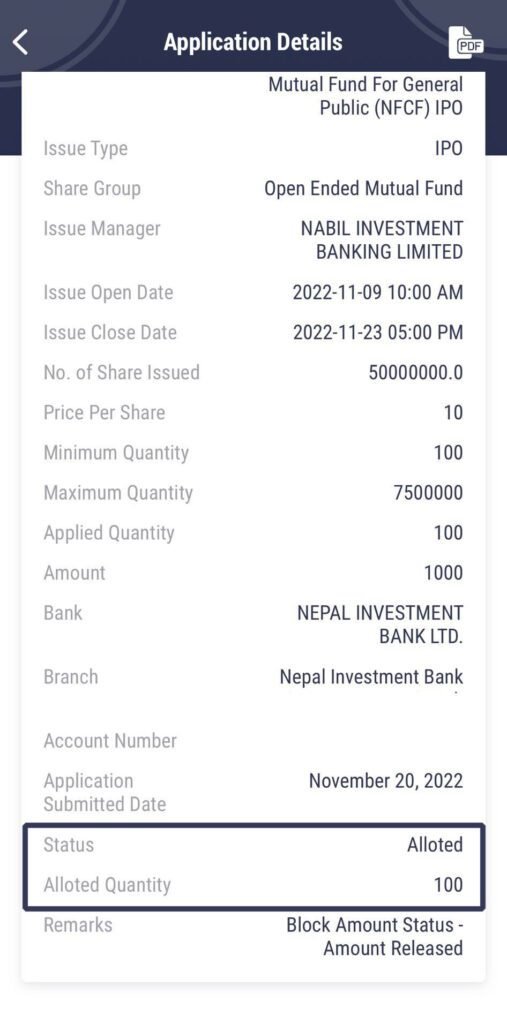 6. Scroll down to check whether the result is 'Verified,' 'Allocated,' or 'Not allotted.'
Check Your Applied Share Status using The Issue Manager's Website:
Enter the name of the Share Issue Manager IPO Result in the browser (for example, NMB capital IPO result). Click on the link to the share issue manager's website.
Scroll down and click the Company Name option. Enter your name and BOID number as well, and then click 'Submit.'
An interface will appear, allowing you to scroll down to view the status of your IPO.
So, identifying the Share Issue Manager was the first step in determining the status of your applied IPO.
So, which one was the easiest for you? Which method you like is entirely up to you. However, the third option is less trustworthy, so you may become dissatisfied. But there's no need to worry since you have two additional simple and easy choices. Have fun with them!
I hope you found this article useful. Stay tuned for more topics like this, and do leave a comment if you have anything to add.